Final Results
The winners are:
1st Ben Bradley
2nd Leeanne McDaid
3rd (Decided by tiebreaker) Emma McShane 
The Final Top 25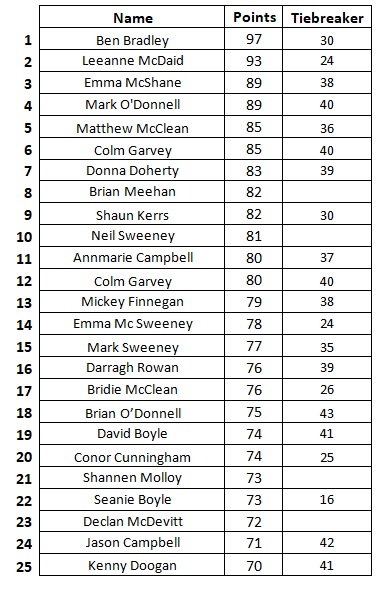 ---
Due to the popularity of last years fundraiser CLG Cill Chartha are delighted to present the return of our 'Do you Know Your Sport' challenge. 
We invite you to try this challenge, have a go and see if you really do know your sport. 
It's as simple as picking your winners for the many major sports events that will be taking place in 2022.
The person who has the most points at the end will be the winner.
Deadline for entry is 10pm on Saturday July 2nd

Prizes
1st Prize   €500 - 2nd Prize  €250 - 3rd Prize   €100

 Adh Mór!