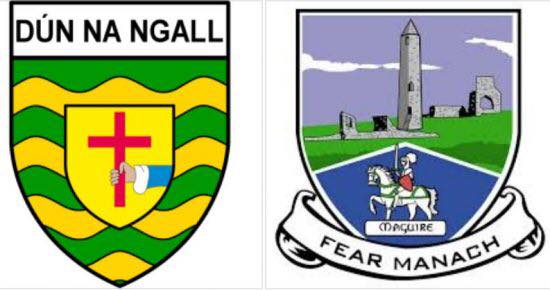 Ticket details for Fermanagh vs Donegal in Enniskillen on Sunday 26th May 2019 @ 2pm

The agreed standard prices are:
STAND
Advanced Purchase
Match Day
Adult Stand
€25/£20
€30/£25
Senior Citizen – stand
€18/£15
€20/£17
Juvenile – stand (family)
€5/£5
€5/£5

OPEN SEATING
Adult
€20/£17
€25/£20
Senior Citizen
€15/£13
€18/£15
Juvenile
€5/£5
€5/£5

TERRACE
Adult Terrace
€18/£15
€20/£17
Senior Citizen/Student
€12/£10
€13/£15
Juvenile
€5/£5
€5/£5

SENIOR CITIZEN AND STUDENT TICKETS ARE ONLY AVAILABLE THROUGH CLUBS AND COUNTY BOARDS.

898 Season Ticket holders have been allocated tickets in covered sections AC/BC/CC/DC/HC/JC/KC/LC/MC and section HU.

As we will have 100 tickets max (Covered) and 120 max (open) for the John Vesey stand we will have to limited these to 4-5 per club so all family tickets will be allocated in the East Stand (unreserved seated)

Contact Nicola before 6pm on Friday 17th for tickets.