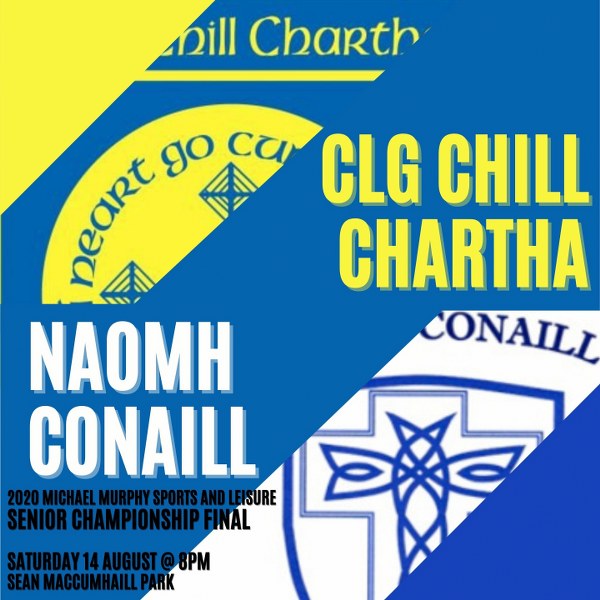 Information regarding access to MacCumhaill Park tomorrow evening, access to the ground is only by the main entrance there is no access to the ground via the Jackson/stand side of the ground.
However, the stand is open so patrons who wish to go to the stand can do so but they must enter through the main entrance at MacCumhaill social center.
Tickets:
Following the allocation of tickets to the team, management, backroom and executive the draw for the remaining tickets took place this morning.
We are deeply sorry that we simply do not have enough tickets for everyone.
Cost per ticket is €20.
Names drawn were:
Majella Shields 

Ciara Hegarty 

Barry McCloskey 

Teresa Gallagher 

Siobhan O' Donnell 

Martin McGinley 

Sarah Molloy 

Darragh Rowan 

David Rafferty  

Michael O'Donnell  

James Byrne - Muckross 

Cornie Campbell 

Caroline O'Donnell 

Derek Byrne 

Lynda Maxwell 

Pauric Sweeney 

Noel Hegarty – Cottages 

David Byrne – Muckross 

Elaine O'Donnell 

Paul Hegarty (Ballymacfadden) 

Malachy Haughey 

Rory O'Gara 

Philip Garvey 

Bridie O'Gara 

Thomas Hegarty – Towney 

Declan McDevitt 

Amie McLaughlin 

Oran McLaughlin 

Tracy Boyle 

Claire Cormac 

Paddy Bourne 

Una McCloskey 

Martha Campbell 

Denise McSweeney 

Nicola Garvey 

Gavin O'Donnell 

Kevin Lyons 

Trisha Bourne 

Aoife Hegarty 

Charlie Byrne 

Fergal O'Gara 

Phelim O'Donnell 

Fiona Hegarty 

Paddy Gallagher 

Sandra McCloskey 

Stephen Byrne 

 

James Cunningham - Coguish 

Stephen O'Donnell 

Patricia McGinley 

Rosie Callaghan O'Gara 

Denise Carr 

Coleen Hegarty 

James Hegarty – Straleel 

Kelsey Bourne 

Aisling Gormley 

Michael Molloy 

Rory McShane 

Peadar Conroy 

Eilish Cormac 

Eileen Cannon 

Stephen Hegarty 

Ethan McDevitt 

Hugh Rafferty 

Jason Shovlin 

Declan Cannon 

Michelle McShane 

Leanne Connolly 

Emer Imelda Carr Sweeney 

Louise Boyle Kelly 
The match will be streamed live by the county board, more information HERE