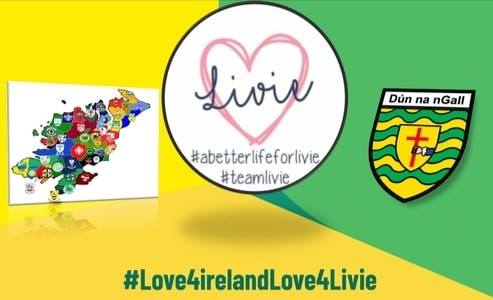 Donegal GAA is hosting for ten-month old baby Olivia 'Livie' Mulhern. Livie was recently diagnosed with a rare and serious genetic neuromuscular condition called Spinal Muscular Atrophy (SMA) and needs urgent surgery in the US, costing over $2,100,000.
The Donegal GAA players are doing a charity cycle on Sunday, 19th July and players will set off from nine different locations across the county and cycle to Ballybofey. We're timing it so that we all arrive in McCumhaill Park at roughly the same time, and between us, we plan to visit all 39 Donegal GAA football clubs on the day, meet club members and players, (while adhering to "Safe Return" protocols), before getting back on our bikes.
As things stand Patrick Mc Brearty, Ryan Mc Hugh, Eoin Mc Hugh, Andy Mc Clean, Hugh Mc Fadden, Eoghan Ban, Aaron Kyle's, Brendan Mc Cole, Peadar Mogan will be visiting our club at approximately 11:15pm on Sunday 19th July.
https://www.gofundme.com/f/teamdonegal4teamlivie
#teamlivie #abetterlifeforlivie #doitfordan #2millioncandles